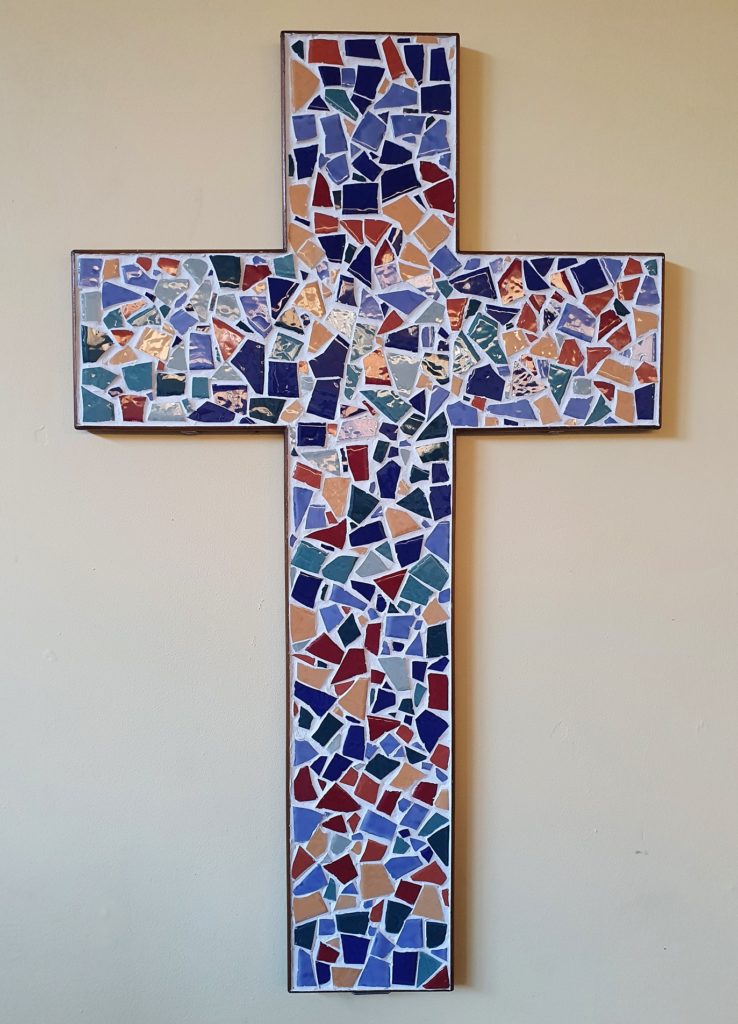 Hanging on the wall of the church is a mosaic cross made of pieces of broken tiles: different shapes, different sizes, different colours. We made it in June 2011 at a service to celebrate the 50th Anniversary of the opening of the church building. We invited everyone to choose a piece of tile and placed it into the frame Owen had made. The cross grew as we all looked on.
The finished cross brings to mind all those who were celebrating with us that day. We welcomed back friends who had been part of the church during the preceding 50 years, as well as members of other local churches and people from the community, our neighbours.
The cross is formed of many varied pieces, no two alike, but they come together to make one beautiful cross. It reminds us how Jesus prayed that his people might become one, "brought to complete unity" (John 17:23) and we pray that might be so.
And all the pieces which make up the cross are irregular and broken, but we don't notice that. Instead we have a picture of how Jesus can take our imperfect, broken lives and transform them into something beautiful, a sign of his love for each one of us.