Jayne Entwistle-Thomas, Secretary
Coming soon
---
Owen Harvey, Treasurer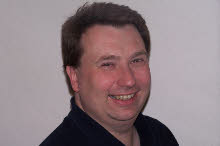 On a Monday morning, I am starting my working week as a Primary School teacher. On a day off I am usually catching up with all the things I didn't manage to do while I was working!
At home I enjoy spending time with my family, playing music, working in the garden or just relaxing in front of the TV.
When it comes to faith it often feels like the more I learn the more I realise how much more there is to know. This can sometimes feel daunting, but it also means that we can never know it all and that each of us can learn from each other. So whether we realise it or not we all have our own part to play in the Body of Christ.
When it comes to NBBC I have never been involved with such a diverse group of people who are all drawn together through their love of Christ. And who love, support and encourage each other through our own trials, while growing in faith together.
---
Alison Harvey, Church Administrator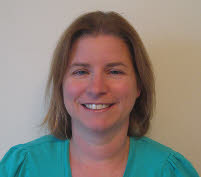 On a Monday morning, I start my week as Administrator for Watford Schools Trust, a Christian charity working in schools. I also work part-time at Highwood Primary School in the Early Years and Key Stage 1 as a teaching assistant.
On a day off I catch up with housework and meet up with friends and family.
At home I love to spend time with my family, reading my kindle and enjoying my garden. I enjoy watching crime dramas like Wallander and Vera and we like playing board games too.
When it comes to faith Jesus is my Lord and Saviour. I can have a relationship with a true and living God. He is always there to guide me, teach me, comfort me and love me.
When it comes to NBBC it is a place of fellowship where we can learn about God together; where we share and learn from each other in our journey with God. Church Administrator
---
Wendy Jones, Worship Coordinator
Coming soon